As promised here are my favourites from this month, including gifts I both gave and received this Christmas all wrapped up in a pretty bow for all of you. First, I just want to thank everyone for the support I have exceeded my expectations in Facebook likes for my new page (you can see it
here
) and I am overwhelmed by all the support and kind words I hear from you on various platforms. My favourite is reading comments on my blog it's just really nice, if you're a blogger you'll understand that reading a comment on your posts (nice ones anyway) is one of the best feelings. Anyway on with my favourites, don't forget to follow me on
bloglovin
that would be amazing!
First up is Christmas-related items so we can get that out of the way. For Christmas I was given a lot of things I wanted including a
Hollywood Mirror
from Revlon that is perfect for any makeup enthusiast, especially when you are visually challenged like me, I was also gifted a lava lamp. There is something cosy and comforting about lava lamps and they provide just the right amount of light if you're watching something or listening to music or you just want some down time.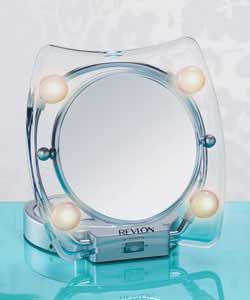 My favourite item that I received is this journal from my sister. It is so quaint and pretty. I adore it, it has little sayings and suggestions in there that are adorably archaic, including a brief overview of fan language, it's a journal straight out of Jane Austen and I think the cover is just beautiful.
A chocolate favourite are these Hersheys Chocolate Kisses Cookie n Creme. I love how they are wrapped in bright blue foil, they just scream Christmas to me. Even though they are very sweet, but then what white chocolate isn't, which I love, I could probably eat them all day.
Another sweet, Christmassy favourite is the Honey and Almond Hot Chocolate fr Starbucks. I love all the seasonal drinks that come out around Christmss time, and I have always been a die hard Costa lover because their Black Forest hot chocolate is so dreamy, but Starbucks had them eat this year. It's delicious
A beauty favourite are these gorgeous brushes from EcoTools called the
Fresh and Flawless Brush Set
, they are the softest, prettier brushes I have ever come across. I love the design and the feel, they are as flawless as their name suggests. Let me know if you would like a separate post on these!
Lipstick Queen Three to Thrill set
, read my last post by clicking here. In short, just an amazing set of lip products in wearable shades that suit everybody, they feel moisturising on your lips like a balm and you can also use them eyeshadow bases.
The
Colab dry shampoo
, I got the travel size version of all of them so my sister could try them out this year when she goes travelling. She swears by Batiste but I heard such great things about these that I thought they would make a good stocking present. My favourite is Tokyo but they are good and inexpensive too, stay tuned for a post on these.
Loving this travel mug, I really need to stop wasting all my money on Costa hot chocolates and this is making it a lot easier. Life is just better when you can sip hot vanilla tea from such a pretty flask that only cost £1.20.