Many of us are required to put our hair up for work or school or PE and the easiest way to do this is to slip it into a ponytail. All you need is a hair bobble. However, it's not actually that simple. Often, my ponytail looks completely disheveled mere seconds after I have opened my front door, and not in a cute way, in a has-she-lost-her-hairbrush? way.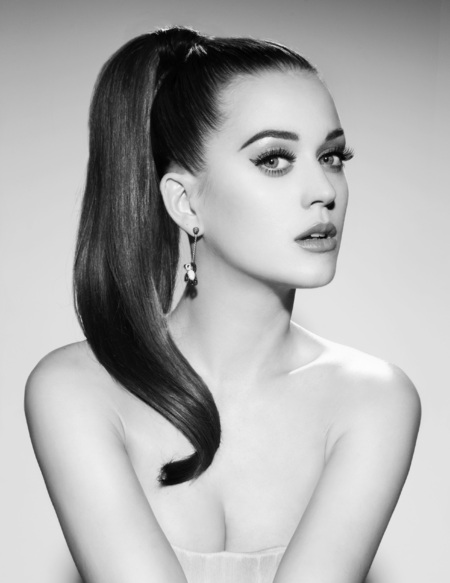 Well, fear not, there is a very simple, obvious solution. Hairspray. I hate hairspray because to me hairspray is thick and noxious, it smells of chemicals and makes your hair feel like dreadlocks, but thankfully the game has changed and there are plenty of lightweight hairsprays on the market. My current favourite is the VO5 Firm Hold Hairspray.
To get a neat, professional ponytail, I spray the roots of my hair and run my Tangle Teezer through the strands. I pull the base of my hair into my desired ponytail and secure it with a simple black hair bobble. I find that this leaves my hair neat and smooth, but I can rarely find a hair bobble that is the perfect width for my hair so I usually wrap another hair bobble around the first one to make my ponytail tighter. I then spray my hair lightly with hairspray again. And voila. It's perfect.


I went to work at two o'clock and now almost twelve hours later, my ponytail is still almost exactly the same, it's just not as tight. This is an actually miracle, it may seem obvious but I feel like sometimes we overlook the obvious solutions in favour for new things, like clear brow gel to control fly-aways. I promise you a good hairspray is all you need. Plus, if you are so inclined you can use this hairspray to set your makeup as well. Don't we all love a multi-purpose product? Let me know your favourite hair-care tips in the comments below. What is your go-to hairstyle and what's your favourite hair product, it could be a shampoo or straighteners, a particular accessory, absolutely anything. Thank you for reading, don't forget to like and share this post with anyone you think might like it, and of course follow. Have a great week guys.