I don't have that many favourites this month but here they are, starting with a few beauty items and then TV shows, a book and some music. I want to keep it quite short as I know monthly favourites can tend to drag on a bit. All the prices and links are included, thank you so much for reading. Let me know what you have been loving in the comments as I am always looking to try out new things.


< BEAUTY >
Collection is one of the best drugstore cosmetics company in the UK, their concealer is a firm cult beauty product as well as their liquid eyeliner. It is one of the cheapest drugstore brands and yet the products can be of such great quality, and of course these velvety matte lip creams do not disappoint. They are moisturising, pigmented and come in a range of stunning shades, my favourite is Angel Delight which is a muted pink shade. Plus, they smell like vanilla. They aren't very long wearing, but they do feel like absolutely nothing on the lips.
I actually did a review with swatches on this gorgeous palette. The shadows come in an array of unique, pigmented shades that blend easily and work exceptionally well together. It has definitely been my go-to palette, and the beautiful colours are perfect for spring. For the full review click
here
.
NYC LIQUID EYELINER
- £2.49
I have heard good things about this, and again I was uncertain but it is surprisingly good. It has a great little wand that allows good control and precision with application. Great strong black, definitely something to check out for beginners still getting to grips with liquid eyeliner. I wore it for my Psychology Ball and it took less than five minutes to apply, which is an achievement in itself. I also really like the
Collection felt tip liner
, but the problem with buying those liners from Superdrug or Boots is that they dry out really quickly because everyone tests them out on their hand, so you're paying for half the product you think you're getting. Fortunately, the NYC eyeliner is not only cheap but it is wrapped in plastic so you get the full amount of product.
MAYBELLINE BROW DRAMA
- £4.99
My sister actually owns this, in all honesty I don't tend to mess with my brows as I don't particularly care for eyebrows that much, as long as they are there I am good. But, out of curiosity I tried this product and so far I like it, it doesn't do much it just makes your brows look a little more polished and groomed which is nice. I think it is a good dupe for
Benefit's Gimme Brow gel
.
Again, I think this is a great dupe for the
Benefit Instant Brow Pencil
which I also have in the shade Deep. I am not a great fan of the Benefit pencil as it's slightly grey in tone which is a bit bizarre. The Maybelline Master Shape has all the same qualities, such as the spooly and the pencil but the shade is better matched to my brows. I have it in the shade Soft Brown.
After reading a tip in a beauty book, I decided to purchase some Petroleum Jelly from my local Poundland and slather my feet in it before donning a pair of cotton socks. I did this for about a week, every night, and this was a month ago. Even now, my feet feel so much softer and less dry than they did before. I even put a little bit on my legs, and they feel baby smooth the next day. So this is an inexpensive at-home beauty fix.
< TV SHOWS >
GLEE
This has been one of my favourite shows since it started, I watched the last episode today and it kind of basically broke my heart. I cried, I'm not ashamed, but I cannot explain how good this show is. For someone who watched this throughout my own high school experience, I can honestly say I feel like a much better person because of it. It's funny and lighthearted and downright stupid and ridiculous at times, but I think I will always love it. My favourite characters are Quinn and Kurt.
REAL HOUSEWIVES AT ATLANTA
My sister loves this show and I have watched it on and off for a few years, but now I am on the penultimate season and thoroughly hooked. It's just so dramatic and funny and everyone is so hilarious. My favourite cast member alternates but is probably Pheadra at the minute. Although, Kenya is definitely the craziest and most entertaining.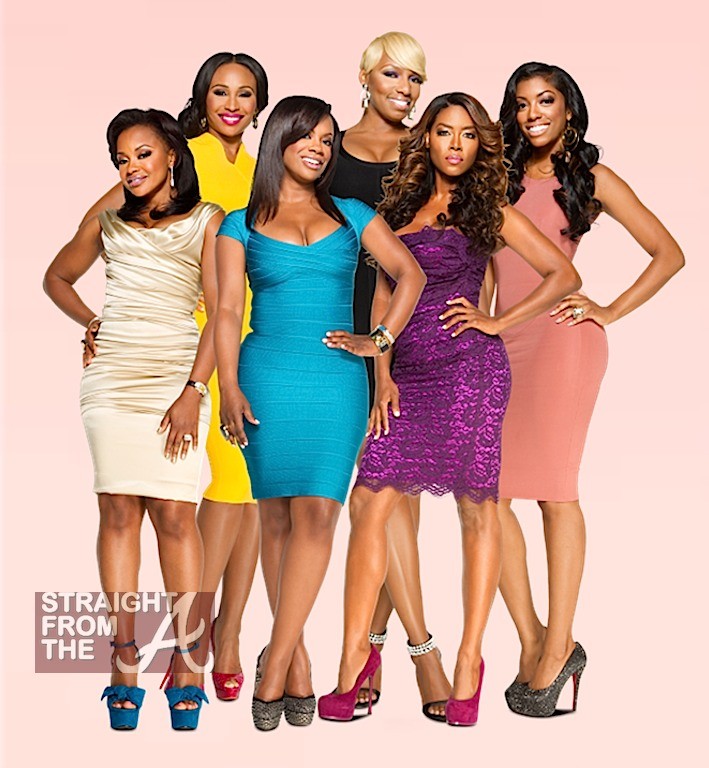 < BOOK >
I read this book last year but I just wrote a review on it which you can see
here
. It's unlike anything I have ever read before, it truly is a book that just sucks you in to a completely different universe. I loved it, it's beautifully written and I cannot wait to read it again.
< MUSIC >
CRAIG DAVID
I heard the lovely song Unbelievable play in a pub the other day and it took me right back to my childhood when Craig David was playing incessantly in everyone's house. His songs truly are timeless, and honestly great chill-out music. My favourites are I'm Sorry, Unbelievable, Can You Fill Me In and of course the classic Seven Days, which you can watch below.
< GAMES >
This is free to download from the app store and it is essentially a trivia game. Great game to play when you need to kill a bit of time, plus you learn some new things too. You never know when a piece of trivia can come in handy.
I have always been a fan of this gameshow, I thoroughly enjoy playing along with it when it's on the tele. But now you can play whenever you want and it's a lot of fun, you can play against someone and you can play by yourself too. It's free from the app store as well. Let me know if you like any of these games too.
Thank you so much for reading, I hope you liked this post. If you watch any of the shows I mentioned let me know what you think of them and of course share your favourites in the comments below. Don't forget to follow and take care.