Is it just me or was the fashion at this year's Met Ball kinda tragic? From Rihanna's exploded omelette of a dress to the calcifier on Sarah Jessica Parker's head I felt like I was hallucinating as I scrolled through my feed. Just no. Stop. There were a few pretty looks that I liked and so the award for best dressed goes to Kendall Jenner, followed by J Lo (although she always wears a similar style) and Dianna Agron whom I think is the classiest person alive, she always looks so lovely. Additional question: why are headdresses such a thing this year SJP, Rihanna, Kate Hudson, Olivia Wilde and many more all ruined their beautiful faces and hair with some unattractive headbands.

BEST DRESSED
Kendall Jenner in Calvin Klein looking so perfect it hurts. She always wins in the style stakes, her sisters need to take a seat.
Dianna Agron in a stunning simple white Tory Burch dress with a one-shoulder design. It's a little safe, but safe is better than sorry.
J Lo in Versace looking fierce and forever showing off her ageless body. She's beautiful but she always wears a variation of the same dress, this year I felt like everyone was wearing either something vile and unflattering or something that was a complete replica of an outfit they wore in the past. You all have stylists and a shit tonne of money, step your game up! God, I'm shallow.
WORST DRESSED
As for the worst-dressed there are so many I don't know where to start. No, that's a lie Rihanna of course is at the top of the list.
I'm aware there was a China theme and I kind of get where most people were coming from but this? I do not get this. Not just the dress because clearly this was just an obvious way to get people talking about her, but the hair and the headband. Nothing in this photo is flattering, I know Rihanna can do better. I hate the shoes, too.
Selena looks like a maid as in clean the floors and wash the dishes. The dress is plain and looks like an apron thanks to the black detail, her makeup is nice although her natural youthful face is at odds with the red lips, a more chiselled contour would have really helped. I hate the orchid headpiece, there's too much white.
Cara is a supermodel so I know she has an amazing figure I have seen it in every Burberry and TopShop campaign in the last two years but the cut of this jumpsuit does not highlight her envious figure. I think this might be because it is high waisted apart from that it's boring, it's black it doesn't represent the theme and the fake tatts are fugly.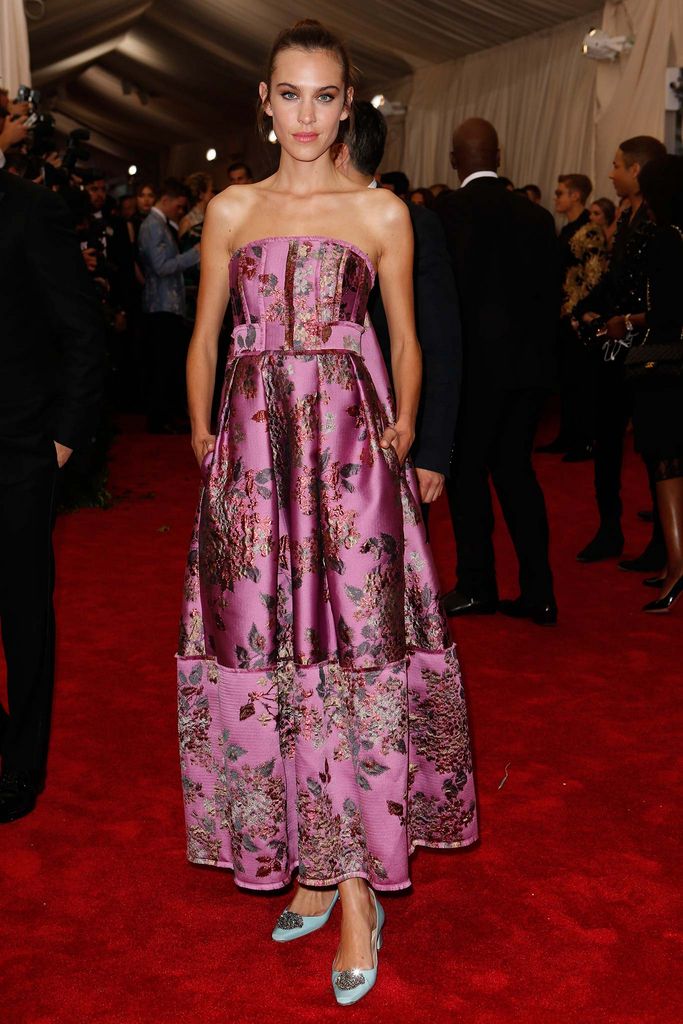 Alexa Chung in Erdem, I usually like Erdem and Alexa Chung's fashion but this is not even mildly pretty. The material looks nice but the pattern is horrible it looks like a curtain I don't like the colour combination.
Katy Perry wearing Moschino, what happened to your hair? The dress, the gloves, the slouched posture, hacked hair (it's a bad wig) and the faux spray can is just a mess. Not even a hot mess. A plain mess.

MOST INNOVATIVE AND FUNNIEST


I want to stop hating now so on to the most innovative of the night is SJP. He looks so ridiculous but I both love and admire her for it because I think she genuinely believes that she looks phenomenal and she has always been kid of out there with her style, she's not doing it for attention she's just putting her fashion foot forward. So snaps for Sarah who is wearing HM Conscious clothing.
Finally, most annoying award goes to Beyoncé Knowles in Givenchy (yes I know she's a queen) who is another culprit who wears the same style almost every time, although I do like the ponytail it adds a certain swish. I think there's something a little conceited about her here, she posted a million pictures and I have to admit she does look great although I don't think it's anything revolutionary or unexpected so yeah calm down Bey.
The colours and the ponytail definitely get my vote though.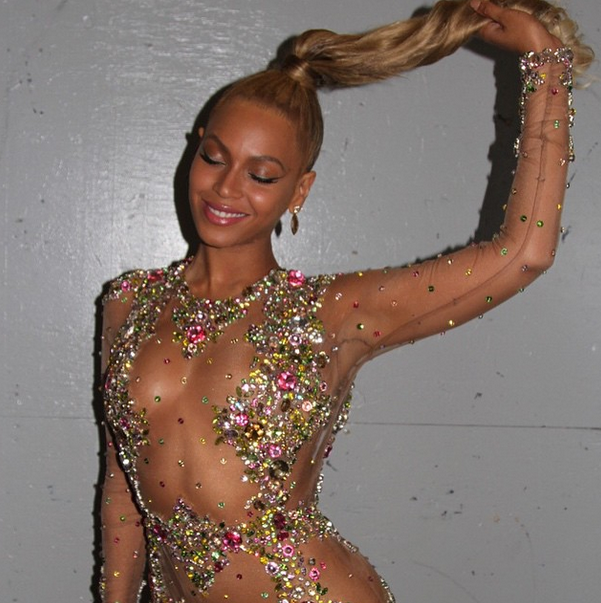 Thank you very much for reading I hope you didn't mind this post, this is just me unfiltered and judging people's outfits, we all do it. Don't forget to follow and leave a comment telling me your favourite and least favourite looks and which you found the funniest. Take care.