Admittedly, this post is based on one lipgloss I received in a palette but the quality speaks for itself. The
Urban Decay Naked Lipglosses
are beautiful. I wish I could get my hands on the whole range, but alas I am not made of money. They are £14.50 each at Debenhams, and in total there are nine glosses available on the site.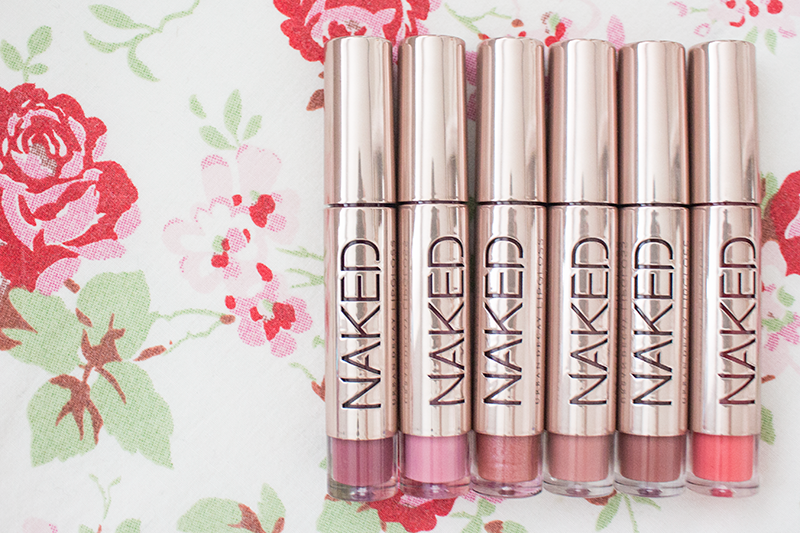 I had the Seso gloss from the Naked on the Run palette and I adore it. It's one of the only glosses I consistently use. It's a simple neutral gloss that isn't heavily pigmented and compliments any makeup look you decide to try. If you layer this over a lipstick you will still be able to see the colour of the lipstick underneath.
You can see them swatched below, they are marketed as ultra nourishing glosses. They are not sticky or uncomfortable to wear, but they leave the most gorgeous wet look on the lips without it looking over the top. If I was to get another one I would get Rule, it looks like that perfect brownish nude everyone is coveting, but in lipgloss form.
Thank you so much for reading. What is your favorite/best lip gloss? The Buxom Lip Glosses definitely get a good rap, and I even like the Barry M and Revlon lip glosses. Don't forget to follow via bloglovin, or simply entering your email on the right. Take care.