I was torn between two foundations for this post, but ultimately I chose Old Faithful which is the Benefit Oxygen Wow Hello Flawless Foundation (£26.50). It is just my go-to, trusty foundation that never lets me down. This is what I return to when I want a good makeup day. I have the shade Toasted Beige. If not this one I would have picked
L'Oreal Lumi Magique
in Rose Beige (£11).
The reason I didn't pick Lumi Magique is because it is slightly less coverage than Benefit Hello Flawless foundation. This is an oil-free foundation with an SPF 25, so I wouldn't recommend wearing it when flash photography is being used. Apart from that, it photographs beautifully and makes your skin look flawless face-to-face. It's a brightening foundation which just amplifies your natural skin to look healthy and luminous, but not shiny. It's definitely buildable, I will say it is noticeable but you can sheer it down by mixing it with a moisturiser. A trick I use, and essentially why I chose this as my favourite foundation is that you can add a pump of this to anything - a BB cream, tinted moisturiser, a light coverage foundation - and it will just give you that extra coverage you might be after without looking heavy. A little goes a long way with this foundation.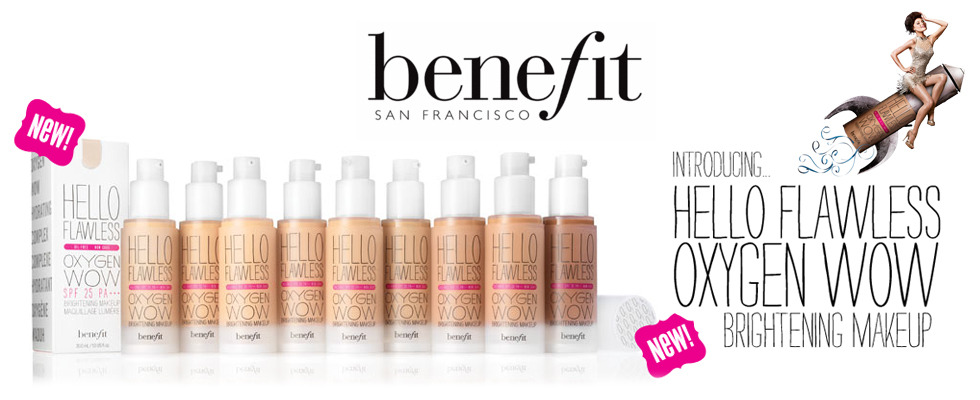 Thank you so much for reading. Don't forget to follow and comment, share your favourite foundation with me in the comment section below. Have a wonderful week, I am in Copenhagen right now, feel free to check out my Instagram for photos of my travels, and of course I'll be posting about this trip shortly.