Makeup is a great love of mine, I am always looking for talented artists on social media to follow for inspiration. As a girl with Indian skin, I follow a lot of Armenian and Middle Eastern makeup artists because the makeup techniques and application they employ are better suited to my skin and are more likely to compliment brown eyes. There are so many that I follow, that are all brilliant in their own right. If you asked me a few months ago I would have reeled off two or three, without hesitation, because it would have been impossible for me to choose.
Recently, however, I have been following an account that has blown all of the other makeup artists I revered completely out of the water. I will, nevertheless, give them a quick shout-out because they are still incredibly gifted, and the tips you can learn just from following professional makeup artists that are willing to share their tips can land you in good stead for the rest of your life. If makeup is your game, or your art, I would recommend following Lisa Eldridge and Wayne Goss. They are both celebrity makeup artists and practice all kinds of makeup techniques and share everything they learn. They are particularly brilliant at understated makeup, or "clean makeup" if you prefer, which just enhances the skin. Another makeup artist I would suggest following is "beauty expert" Huda Kattan who tries all sorts of weird and wonderful fads and has some seriously amazing tips on how to lighten skin and whiten teeth. Plus, her makeup application is sublime, I would definitely suggest her for fans of Kardashian and Jenner makeup looks because she is a great advocate of contouring.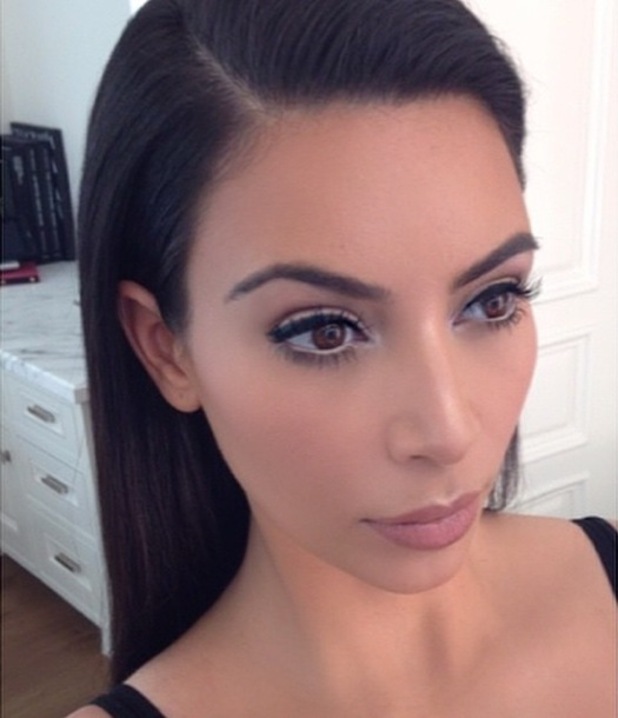 Two other accounts I would suggest are Pixiwoo and Makeup Geek (Marlena). Skilled makeup artists that get sent more makeup than they know what to do with, so they can give you the inside track on what's new and hot in the beauty industry. Wayne Goss, Lisa Eldridge and Huda Kattan are my holy trinity though. These artists are not afraid to venture out or share what they have learnt. There are no secrets in the beauty industry and all of these accounts will have you brushing up on your beauty skills in no time.
That aside, my inspirational makeup artist for this post is a woman called Nazana Saghar. I found her page on Instagram and there is something indescribably different about the way she applies makeup compared to every other page I have seen. It is just so flawless, she has a particular skill for eye makeup I think. She makes the colours look rich and beautiful on darker skin, which is no easy feat, and she can make all eye colours pop. The way she layers shades and applies makeup is just perfect.
I reached out to her recently and she very kindly agreed to answer a few questions for me, so keep your eyes peeled for that post. Hopefully, we'll all learn some amazing beauty tips. I will list some of the products that she consistently uses in her makeup posts down below, because they all photograph beautifully and I have to physically stop myself from heading to Selfridges and splurging on all those items.
Makeup products used for the dramatic blue eyemakeup on herself.
She created several looks on Huda Beauty's channel, an Arabian inspired look with rich gold and navy eyes is my favourite. You can see the tutorial below. The reason I love her makeup so much is simply because, like the title of this post suggests, it is inspiring. I wouldn't necessarily wear the makeup looks she posts but you cannot deny her talent. I have never seen makeup like this and that, for me, is the definition of being a true inspirational makeup artist; her work is different and unique. I like the idea that she gets real joy out of creating these looks and that she creates them for herself, and not to gain followers and likes, but just because this is her vocation. I wish she lived in the UK because then I would get her to do my makeup for the rest of my life.
Thank you for reading, let me know in the comments below who your favourite mua is and what looks did you like the best in this post. I was planning to post my makeup brushes yesterday but, they are still packed away at the moment, that post will be delayed and hopefully up tomorrow. See you tomorrow for Day 13 which is Most Wanted. Take care.