I just watched Jaclyn Hill's video of her Fall Favourites and thought I would jump on the bandwagon and start getting excited about the changing leaves. So this is my Autumn Favourites Tag.
Favourite Candle
My favourite candle is
White Jasmine
(£29) from Imperial Candles. This is an awesome brand of candles where you receive gorgeous jewellery within the candle, plus it is the most amazing scent. It is made in England and smells lovely, like summer and jasmine.
Favourite Lip Colour
There are so many great lip colours appropriate for Autumn, that I am already considering dedicating a separate post for this topic (which I am sure I will do, right after I finish this one). My two favourites that I have been lusting after ever since they first graced the gorgeous @makeupbydenise's page are ABH Liquid Lipstick in Trust Issues and NYX Soft Matte Lip Cream in London.
Anastasia Beverly Hills Liquid Lipsticks are known for their intensely pigmented matte finish and insane staying power.
Trust Issues
(£33( is a beautiful rich burgundy shade that is flattering on so many different skin colours, especially warmer toned skin. Beautiful shade, notoriously hard to get hold of but I am sure there are similar colours in the ABH range.
NYX Soft Matte Lip Cream in London is a gorgeous nude that would look incredible on deeper skin colours as it is not too pale or grey. It is a gorgeous warm nude, that can be darkened with lip liner beforehand as is demonstrated by Denise in her lip video below, she used MAC lip liner in Cork. I love a nude lip, and this matte lip cream has amazing reviews. To buy it in the US click
here
($6), for the UK click
here
(£9).
Favourite Drink
I drink tea all day every day. My favourite tea brand is Tea India which you can get from Sainsbury's or Tesco's (at least most of them). The best flavour is Vanilla Chai but this never seems to be in stock, so I settle for Masala Chai which is still pretty damn good.
Favourite Blush
After watching the Kylie Jenner makeup video (you can see that post
here
), I have been obsessed with styledbyhrush's trick of applying an orange blush before an ordinary pink blush to warm up the complexion. I think that is genius, and so I have been using the EveryDay Minerals Blush in
All Smiles
($12), which comes in their Blush Wardrobe. It is a gorgeous warm orange, very natural and easy to wear. You can wear it alone or with one of the other more oddly coloured blushes (like lavender or doll-pink shades) on top and it looks much more wearable and natural.
Photo from @small.toen.beauty instagram
Favourite Clothing Item
Autumn is my season, because I love boots, jumpers and scarves. I feel really preppy in the Autumn despite no longer being in education. I adore layering a jumper over a collared shirt. My Chelsea boots are my die-hard item, I wear them all year round because I am that attached. I own a laughable amount of black boots, so it is about time that I was able to crack them out. I also love my Mango coat. I am lazy enough to appreciate the beauty of how an awesome coat can hide a multitude of sins.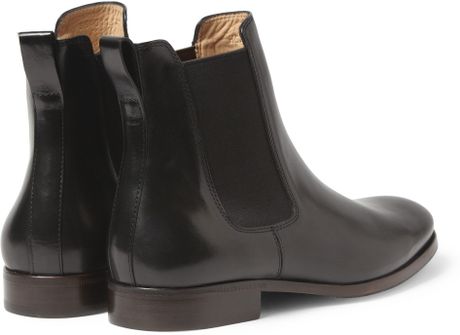 Favourite Fall Movie
I recently watched The Visit, and I would highly recommend it to anyone who likes horror or thriller movies. It wasn't particularly scary but it was different from the ridiculous amount of other horror movies I have seen. The Conjuring is probably one of the best horror movies I have watched in the past few years, anything scary is always on my list of things to watch. I am also excited to watch the Stanford Prison Experiment, Legend which is about the Kray twins and Suicide Squad but that isn't out until next year.
Favourite Fall TV Show
I am in the midst of catching up with Nashville, which is one of my favourite TV shows. Empire is also returning to our screens shortly and I quickly became hooked on that show, the music is so brilliant. KUWTK is back on too, and I enjoy watching that show as well.
Favourite Thanksgiving Food
I live in England, so there is no Thanksgiving, but I am excited for all the Christmas food to slowly come back into our lives.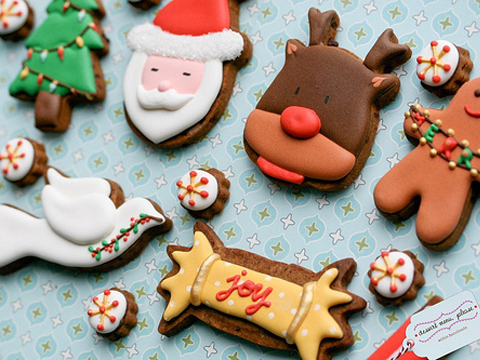 Favourite Halloween Costume
Anything original that isn't a cat or a devil is a winner with me. I like it when people take obscure characters from random movies and books and just rummage through their wardrobes and take initiative instead of going out and buying a bear onesie from Primark. I also love sugar skulls because it is the only time I hit pan on any of my eyeshadows and this is a rare and satisfying feeling. I know Pixiwoo uploaded a Harley Quinn tutorial.
Thank you so much for reading, I hope you enjoyed this little post. If you do one, please leave a link in the comment section or just answer your own in the comment section anyway. I would love to read all about your "fall favourites". I am going to write some more autumnal posts in the meantime, don't forget to follow my blog too. Take care.