Happy Leap Day! I just got back from Thailand, more on that soon don't worry, and have thoroughly enjoyed this February. Despite travelling for most of the month I have, as always, managed to acquire new addictions in the form of beauty products so this post was mandatory. First, though, let's talk about the new
Rose Golden Luxury Vol. 3 Set
from ZOEVA Cosmetics which is being released today! You can see the full set of eight brushes below, in addition you would also receive the cute black makeup bag as well. The the entire set retails for 90 Euros, which is approximately £70 for 8 brushes in total. That works out as £8.75 per brush, not too bad. Let me know your thoughts on this new addition to their popular range, I love it, would you buy it? Now, for my favourites:
Nivea Daily Essentials Regenerating Night Cream is such an affordable, good product. It is the scent that entices me to this cream, it just smells so clean. More than that, it is thick but easily absorbed and hydrating. I like my night creams to be a little thicker because it can sink in while I get ready for bed. I put this cream on straight away once I got back from Thailand and it smells so comforting to me.
Can Soap & Glory do any wrong ever? All their body products smell so divine. I want to pour the Whipped Clean Shower Butter into my bath, it contains so many types of oil as well as shea butter, you don't need to moisturise after your shower if you use this. Plus it smells like vanilla and almonds which is akin to heaven for me, I adore sweet fragrances. Similarly, their Hand Dream Super Cream is even more impressive it works instantly. I was shocked at how much I love it, as I worked in L'Occitane for a while and their hand creams are their ultimate bestsellers I would say that this £7 hand cream works ten times better than their £20 famous shea butter hand cream. It absorbs instantly, doesn't leave your hands greasy no matter how much you apply. Immediately following application your hands feel silky soft and gorgeous. Like all S&G products it smells divine too.
I like to stick to my drugstore concealers for the most part, Maybelline and Collection Cosmetics own my concealer lovin' heart, but recently I have had a few blemishes on my face that just won't budge. They are angry and red and oh so ugly. I have the shade Sand (003) which is quite orange in tone which works brilliantly at hiding my redness and disappearing into my foundation without a trace. I am sure there are cheaper concealers out there that work just as well but this is what I have been using. I love the packaging and the applicator and how easy it is to use. It is very pigmented and the shade is too dark for highlighting, which is what I use my drugstore concealers for, so I am positive that this expensive concealer will last a long time.
I am one of those people who have been salivating over the Morphe 35O Palette since day one and I think this palette is a fantastic alternaive. The colour payoff and shade selection is gorgeous. I took this palette with me to Thailand and was struck by how versatile this beautiful palette is. I could create a smoky eye, a neautral day look, a glam glittery look. Anything I wanted, I also think these colours are so flattering on all eye colours, there are coppers and golds for brown and blue eyes, orange shades for green eyes and some rich browns and cool grey for blue eyes beauties.
This product seems so unnecessary to me, but I can't deny my love for it. On an aeroplane where you feel gross and just want to take a hot power shower a few sprays instantly relaxes and refreshes your skin. The scent is lovely and light. I can't way I would purchase this again, but I can say that I did appreciate its presence in my life in February.
Image from @sallyokelly on Instagram - www.themakeupdirectory.co.uk
My love for this amazing palette just will not die, every time I venture out of the country I realise what a must-have this palette is. It has everything for a perfect complexion for £20. That is a ridiculously cheap price for such a fantastic product. This foundation is one of my favourites no matter where I am or what time of year it is, it looks natural and matches me perfectly. The bronzer and highlight are so pretty. The concealer is intensely pigmented, the brushes are just smaller travel size products. I have had this palette for over a year, mine is busted but I will not let it go. I love it too much. If you don't have it seriously check it out, if you're someone who travels a lot or is often doing their makeup on the go keeping this in your bag takes up no room at all and is ideal for touch ups. In addition, no liquids are in this palette which means you can take this in your carry on no questions asked and do your makeup in the plane or airport no questions asked. You can use the bronzer as an eyeshadow too, all you'd need is a balm and mascara.
Now for non-beauty products, my first is Lipton tea. I tried this for the first time over New Year's when I was staying at my friends. It is delicious, so much better than Breakfast Tea. Fortunately, it is the go-to tea in Thailand and was literally everywhere. So I will continue my hunt for it in the UK, I have yet to find it. Another favourite of mine is Desi Rascals which is a reality TV show similar to TOWIE but about British Asians. I randomly started watching it on the flight back from Thailand and quickly got addicted as I do with any reality TV show. Unfortunately, I can't find anywhere online to finish watching the rest of season 1 (if you know please share with me in the comments). Likewise, I watched two movies on the way to Thailand that really impressed me Legend and Room were brilliant, brilliant, films. Incredible, award-worthy acting.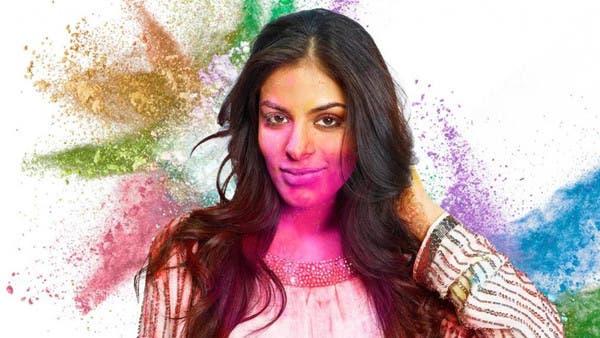 Thank you so much for reading, I hope you enjoyed this post. Let me know your favourites below and what you have been up to this month. I will be writing about my Thailand trip soon, let me know if that is something you want to read about because it might be quite long. Lots of love. Take care.