In a recent post -
Lash Princess Mascara Review
- I received some comments recommending fabulous-sounding mascaras. Mascara is one of my favourite items to apply. Day to day, I tend to skip wearing mascara because I love clump-free, separated, long, thick lashes therefore it can take a decent chunk of time before I am happy with how my lashes look. They should look like eyelash extensions by the time I have finished and I refuse to leave the house with clumpy, messy lashes.
Nevertheless, I do love applying mascara. I could apply mascara to my lashes for hours and never get bored so I thought this would be an interesting post for all you mascara lovers out there. I have read up on the recommendations I got and did some research of my own, finally I narrowed it down to 10 mascaras that allegedly will blow all our socks off. If you like clumpy lashes, this post will not be for you. I have a few dupes here as well, so get excited! There are 5 drugstore mascaras and 5 high-end mascaras, all of which I desperately want to try. This isn't a review, more like a mascaras that should be on your radar list. Let me know in the comments if you have any more recommendations for me, I would love to know your top mascara picks, whatever the price!
AFFORDABLE MASCARAS YOU SHOULD TRY
L'OREAL VOLUMINOUS CARBON BLACK MASCARA (£10)
This mascara is designed to make your lashes look visibly thicker and longer, it is a firm favourite in the beauty blogging community and for good reason. The formula is really smooth and you can see the wand has lots of bristles with a fair bit of space in between; fantastic for preventing clumping.
MAYBELLINE FULL N SOFT (£8)
This mascara builds those full, healthy-looking lashes without that brittle feeling. Genuinely gives you full, soft lashes with a great buildable formula that stretches your lashes as far as they will go.
This is a one-stop shop type of mascara for the girl that wants everything: volume, length, definition, lift and intense colour. It comes in both brown and black with a unique "small but mighty" wand designed for mega-lash impact. The wand will ensure every lash gets the benefit of this formula.
One of my lovely readers recommended this particular mascara as a dupe for the Too Faced Better Than Sex Mascara. The curved wand will give you a wide-eyed false lash effect look with fanned out volume. I really like the shape of this wand and the bristles. A great almost dupe.
This is notoriously difficult to get hold of in the UK, apparently the UK equivalent is
Max Factor Clump Defy Volumising Mascara
(£11)
, but even with shipping from the US it still works out cheaper to get CoverGirl's Clump Crusher mascara, so I included both.
You can see that they are very similar in terms of both the wand and packaging. The only real difference is the colour. CoverGirl is green and Max Factor is purple. These two mascaras remind me a lot of the
Maybelline The Falsies (£8)
mascara, one of my personal favourites.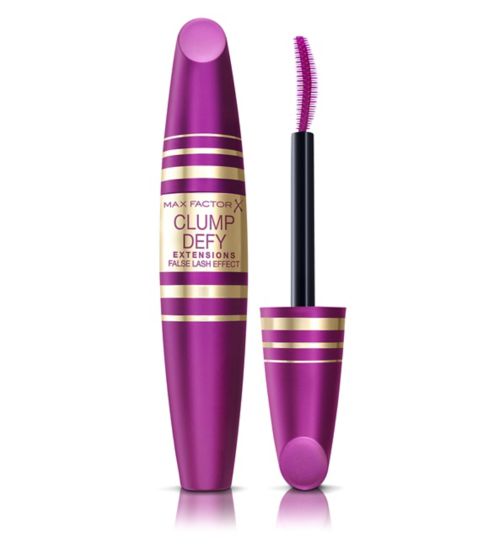 HIGH END MASCARAS YOU NEED TO TRY
TOO FACED BETTER THAN SEX (£19)
This mascara surely needs no introduction. It is everywhere, every single blogger I watch and follow loves this mascara to death. The hourglass brush (similar to the Rimmel ScandalEyes Retro Glam) is the perfect silhouette to coat and curl each lash to movie star perfection. It is buildable and infused with collagen. A great mascara, with a very ambitious name!
MARC JACOBS VELVET NOIR (£20)
This mascara has been raved about, it is comparable to the Too Faced Better Than Sex Mascara but holds a curl better. I love the packaging and the wand again, It is an ultra-volumising, lengthening yet lightweight mascara that will give you amazing dramatic lashes. Trickier to use on lower lashes because the formula is quite wet, but for top lashes that look like falsies this is your guy.
YSL VOLUME EFFET FALSE CILS MASCARA (£25)
The reason I included this is because Samantha Chapman from Pixiwoo loves this mascara and that is a good enough reason for me. It gives you lovely lashes that look like lash extensions and not falsies (which I prefer) and it is really easy to take off. It doesn't smudge and lashes don't wilt. Lovely.
We have all heard about this mascara, I love the
They're Real Mascara (£19.50)
too, but the Roller lash has the cutest packaging I have ever seen. This mascara is all about creating a lasting curl and lift to the lashes; the wand grabs, lifts, separates and curls every lash. The formula claims to hold for 12 whole hours! As an alternative, you can get the Mini Roller Lash for £10 at
Boots
or £6 on
eBay
.
DIOR DIORSHOW ICONIC EXTREME LASH CURLING MASCARA (£22.50)
Taking your curl to new heights with this in-curved wand. This mascara boasts a volumising formula that immediately plumps and reshapes the lashes.I love the shape of the wand. If you want curly flirty lashes this is the one you want. It will give you full, curvy, pretty lashes.
Thank you so much for reading this post, this was requested by quite a few readers so I hope you like this post and found it helpful. Please leave a comment and don't forget to follow my blog on Bloglovin', I really appreciate it. Thank you so much. Take care.
What was the last mascara you bought?
Love

❤
Kiran
Bloglovin | Instagram | Twitter